About EMS - Enquiry Management System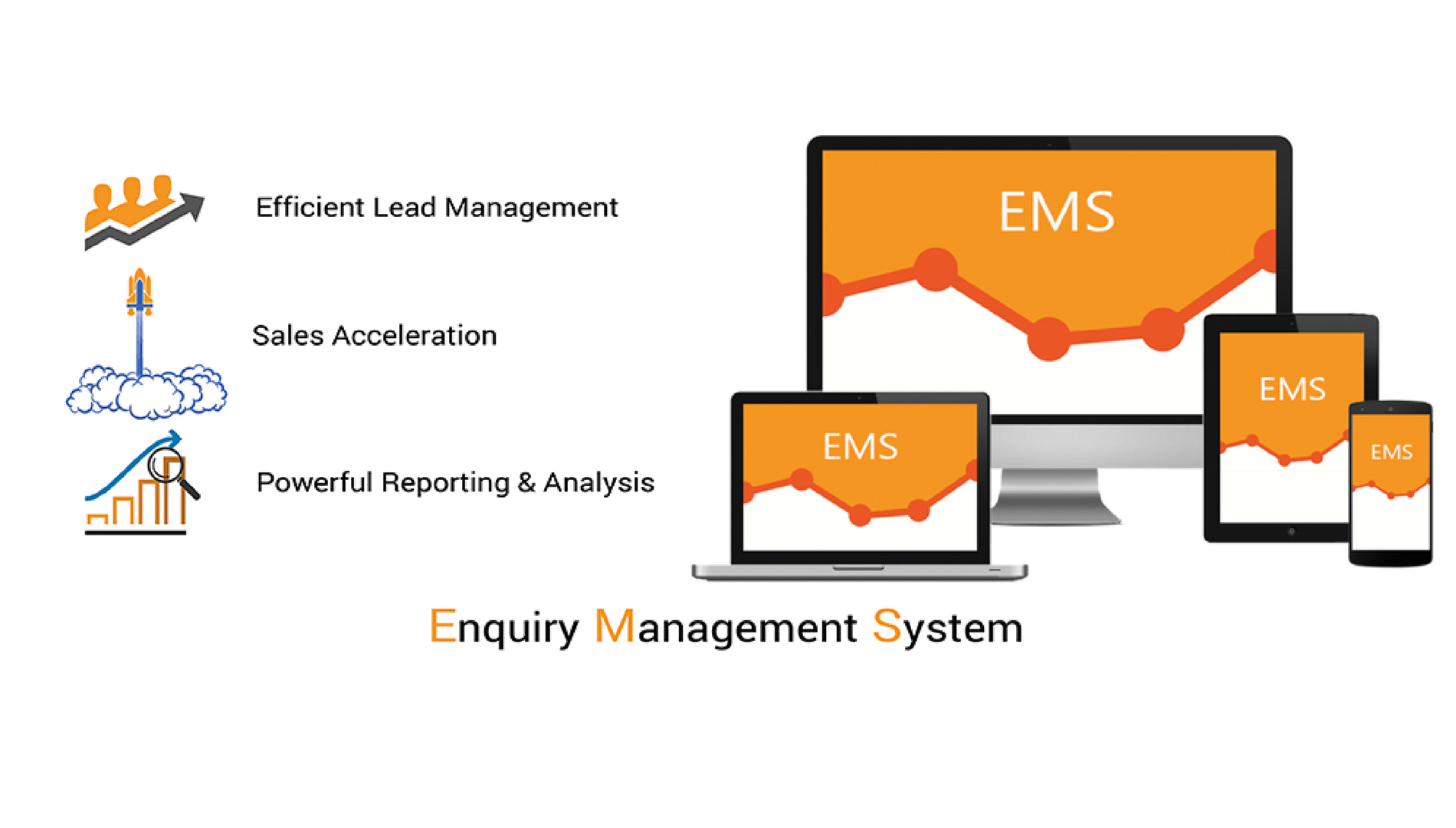 Enquiry Management System as the name suggests is a Lead Management System. This CRM (Customer Relationship Management) System not only helps you in nurturing leads for your organization but also helps to retain customers and maintain communication after the sales. Next, through customer feedback it helps to clearly determine which marketing tool, technique or campaign is more effective than the other in generating enquiries.
The administrator can create teams and be informed on the daily basis regarding the performance of his/her employees thereby determining their work efficiency. Through Enquiry Management System, an automatic SMS and an email gets sent to a potential client after each communication. This goes a long way in improving the lead to customer ratio. Quotation generation, Invoice generation and after sales communication can also be managed by the Enquiry Management System Web and Mobile Application. This Lead Management Software follows the entire cycle starting at the basic step- New Lead Generation to Follow Up to Closing the enquiry. And the CRM takes care of everything within this cycle. The administrator can assign leads among the team members, mark important the ones which have more potential, schedule call back, meetings, visits etc and after closure of the enquiry can get an in depth analysis of the leads, it's sources and various reasons for it successfully getting closed or not. Rights can also be assigned to users of the system as to who would access what kind of data and who can or can not update/delete data. EMS also requires a password before editing or deleting of any data in the system. Hence, this CRM secure, simple, easy to use and takes care of all the needs of Lead Management and enquiry handling flow.